Club President – Nick Palmer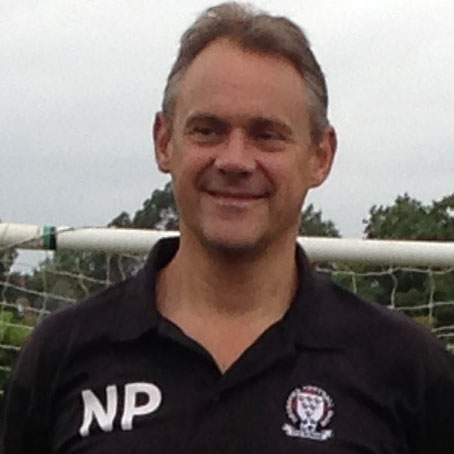 Having served 4 years as HJFC Club Secretary, Nick moved to Club President after a change in work meant he had less time on his hands to dedicate to the busy role.
Having originally joined Hassocks Juniors in 2012 as the assistant to his son's U8's Manager Nick quickly saw the potential of the club and set about the development of the U7's and below players becoming a manager of his own combined U7's & U8's team the following season. From here he grew the younger section of the club where he oversaw the implementation of new managers and players forming new teams in the U5's & U6's, U7's and U8's age groups. "Build it and they will come", is the phrase that Nick regularly uses when talking about the club and it's extraordinary growth in the junior section over the last five years. At Hassocks Juniors we have built a great club thanks to the contribution and support of some great people and our reputation for providing a fun, safe and inclusive football environment for the youth of Hassocks and surrounding areas is well known across Sussex. I feel very lucky to be a part of it and I feel honoured to join a large group of people, many of whom were here long before I was, who built the foundations of the success that we are today. Everyone involved with the club should be very proud of what we have achieved but there is still much more to do and so the hard work will go on.
As well a being the Club President Nick also manages the U14's Hawks, a team he has run since 2013 and who currently play in the Horsham & District Youth Football League. "I love being an officer of the club as well as managing my own team", says Nick when talking about his responsibilities within HJFC, "And even though finding the time to balance the two roles can sometimes be a challenge they are both equally as rewarding. I simply couldn't imagine myself being without either".
As a passionate Brighton & Hove Albion supporter Nick loves to spend Saturday afternoons at The Amex where he is a season ticket holder along with his two sons Kieran & Jake.